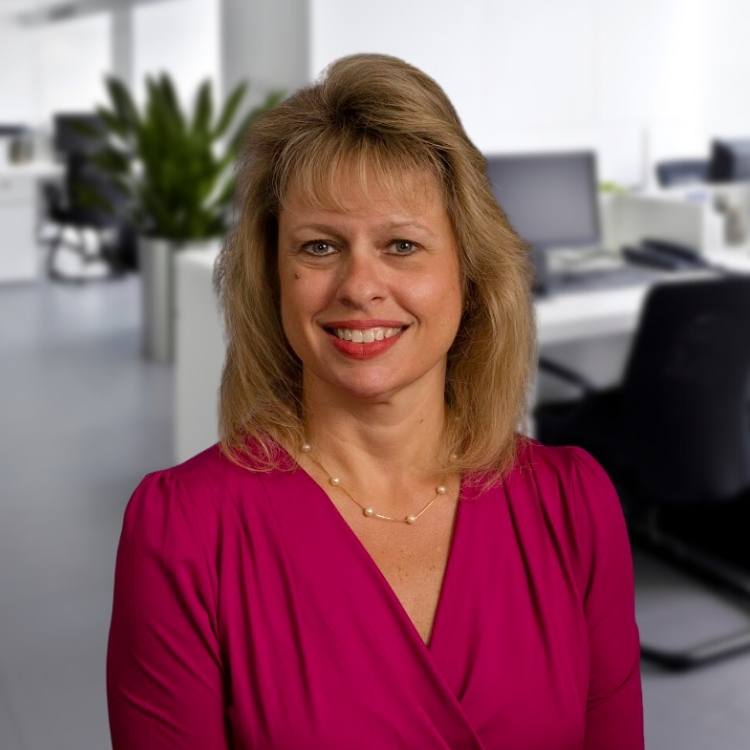 Krista Jennings
Branch Manager | NMLS ID: 158706
Lending in CT, FL, MA, NH, SC, VT
I'm Krista Jennings with HarborOne Mortgage. I've been with HarborOne, formerly Merrimack Mortgage, since January 2010.
With over 20 years in the mortgage business, I have worked in most capacities. Starting as a processor, promoted to underwriter, then a wholesale account rep, onto loan originator/branch manager. Having this experience helps with all facets of the process and addressing items up front that could present obstacles down the line. I prefer to be pro-active rather than re-active!
I work alongside my husband and partner, Peter Jennings. Our team approach helps make your process as seamless as possible. When you call our office, you speak with one of us, not a call center!
We've helped many first time home buyers, second home buyers and those wishing to refinance over the years and we'd love to help you too! We lend in FL, NH, VT MA and CT and offering conventional, FHA, VA, USDA financing among others!
We're proud members of the Lake Sunapee Region Chamber of Commerce and the Englewood Florida Chamber of Commerce supporting our local areas.
Check out testimonials to see what our clients have to say!
"Both Krista and Peter were so amazing and patient with me and my inexperience and excessive questions!!! Thank you so much for helping my husband and I find our dream home."
"Great experience, I tell everyone who wants to buy a home to go to HarborOne."
"Peter and Krista are amazing! Highly recommend! Timely, excellent communication, personable, professional and a pleasure to work with!"
"Very much enjoyed the process! Fast, professional and customer focused."
"Peter and Krista Jennings were fabulous. Great at answering my questions, and very helpful in explaining the loan process. I would highly recommend their services, and plan on using them again in the future."
"Peter and Krista made the daunting process of purchasing our first home smooth and easy! They were available whenever we had questions and kept everything on track to close in a timely fashion. We would highly suggest them to anyone looking to purchase a home!"
"Great Team.... Peter & Krista are a pleasure to work with and always on top of their game."
"Peter and Krista are the best at what they do! Their expertise and customer service skills are top notch. Thanks again for making it easy to close on our dream home."
"Everything went very well."
"Peter and Krista were phenomenally helpful throughout the entire process. They responded quickly to every document I sent and to all of my many questions. Their patience with me was great, as my scanner didn't always cooperate. Their knowledge of everything involved was impressive, as was their interest in making sure every i was dotted and t was crossed. I feel very grateful to have had their representation at Harbor One. They are wonderful professionals!"
"Having the same two people answer the phone throughout the process simplified everything. Getting in touch was never an issue."
"Fantastic start to finish. A+!"
"I had a great experience working with you. I am super grateful for all the help and guidance."
"Peter and Krista Jennings were not only very knowledgeable, but they were hugely helpful throughout the process. I was very impressed with their professionalism, patience, and willingness to explain every document needed. They worked hard on our behalf every step of the way, securing a very low mortgage rate and making sure every i was dotted and every t was crossed. I cannot thank them enough!"
"Peter and Krista are a pleasure to work with. They are very prompt to answer you back, and always are upfront and honest. Super easy house buying with these folks."